Rockstar
Tennessee Walking Horse
2009 Palomino Gelding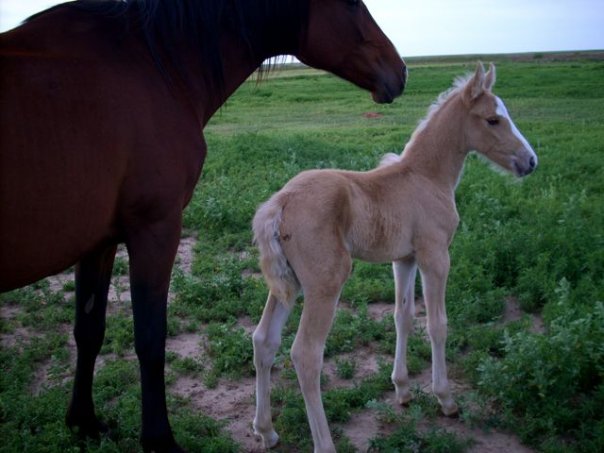 Arrow's Rockstar with his dam "Jazz"
Rockstar is my main mount, he is all natural and has a heart of gold! He always gives me his all, through all my antics and shenanigans. Rockstar has been through so much with me! He began his journey to me on the eastern plains of Colorado. Rockstar was born in a 600 acre pasture in April of 2009, he is out of SC Jubals Spring Zephyr (Slush Creek Walkers) and sired by Wizard Jack (Billy Taylor/Heritage). Rockstar not only received his gorgeous "Trigger" palomino color from this cross, but he also received Trigger's genetics! He is a grandson of Slush Creeks Jubal S, and also carries Heritage bloodlines. He lived the life of freedom, roaming hundreds of acres under clear starry skies, until he was a year old. From there, Rockstar came to Missouri on a trailer for training. Rockstar was barely halter broke when our paths crossed, he was a tiny pale palomino colt with a wild eye. I loved him from day one!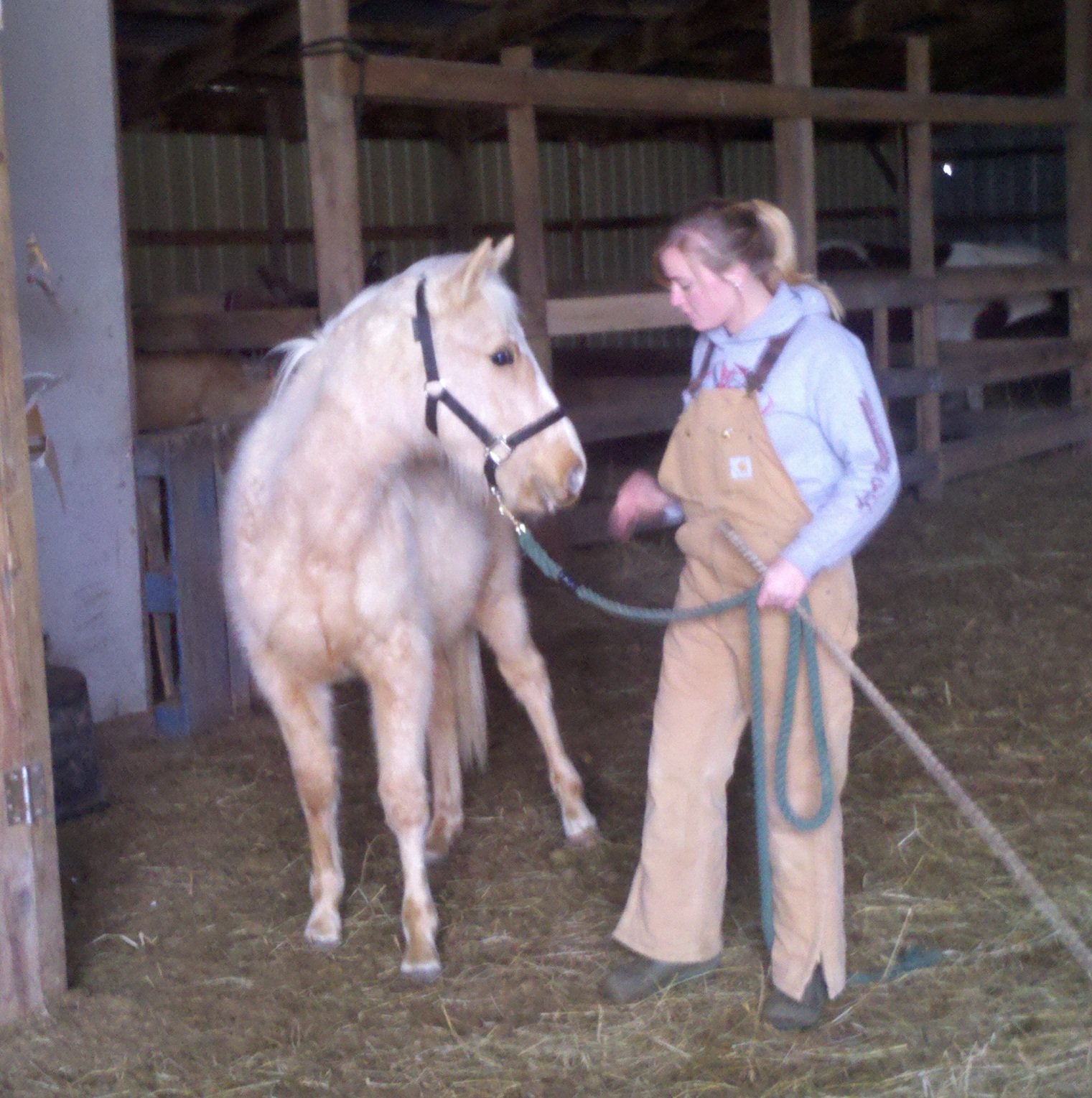 Rockstar and I have a training lesson
The road of training was a bumpy one, Rockstar had developed trust issues with his first "training" and was scared of people due to rough handling. When we learned how to work together, we conquered it all. His first rides were at 2 years old, short, sweet, and uneventful. He was turned out for a year and brought back up from pasture as a 3 year old to pick up training again. We did many things as a 3 year old- trail rides, ponying babies, bareback rides, swimming, shows, and any other form of "torture" I could put him through! As a 4 year old I introduced him to field trials, mostly gallery riding with the occasional scouting job. Rockstar is currently 7 years old, I use him for EVERYTHING! From scouting dog for others, handling my own Brittany, trails, to photoshoots. The TWH is truly a versatile breed and I love new adventures!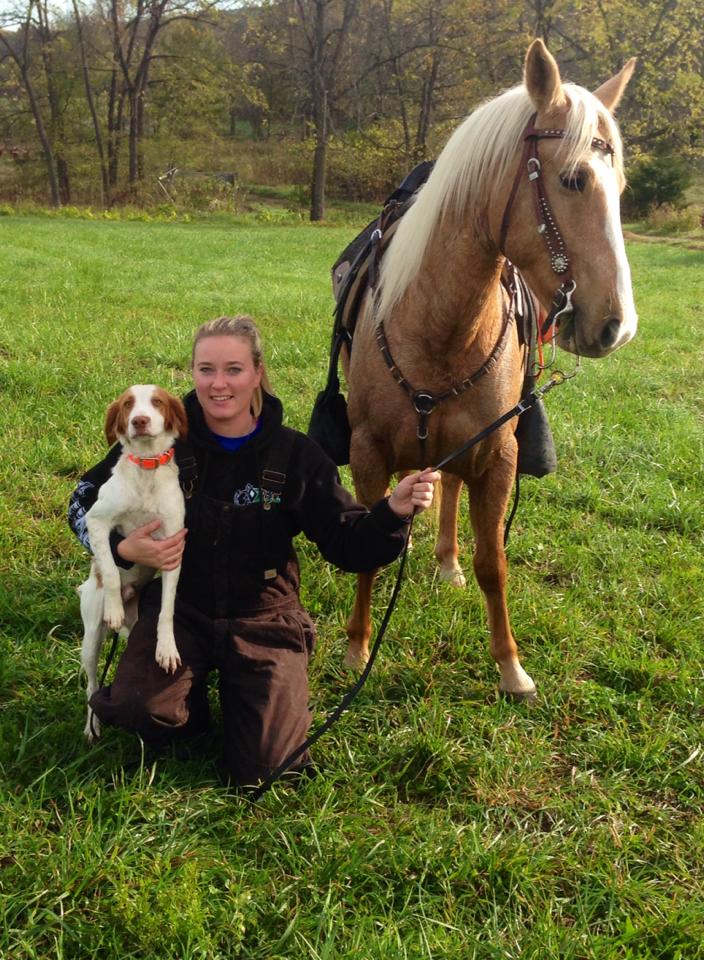 Rockstar, Trace, and I training dogs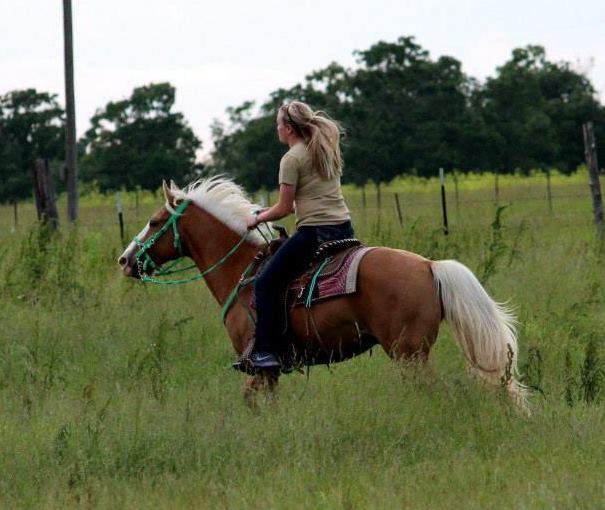 `